According to the CPC Central Committee on Higher collaborative innovation greatly enhance the ability of the instructions, the Ministry of Education, the Ministry of Finance to develop a "Higher Innovation Capability Plan" (the "2011 Plan") to implement the plan. July 11, 2012, China University of Political Science, Jilin University, Wuhan University, co-founded the judicial civilization Collaborative Innovation Center. May 27, 2013, the Ministry of Education, Ministry of Finance released the "Collaborative Innovation Center announced the results of the 2012 identified notice", judicial civilization collaborative innovation center successfully identified, became one of the "2011 Plan" the first national collaborative innovation centers.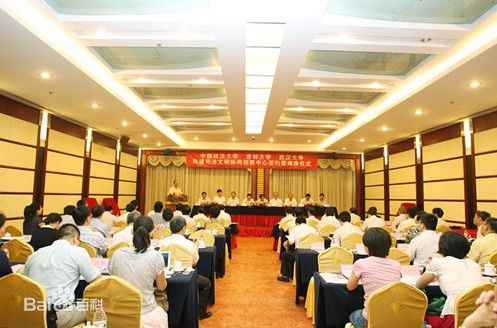 The goal of building collaborative innovation centers judicial civilization is in accordance with "national urgently needed, world-class, advanced systems, significant contribution" requirement, based on scientific research, discipline construction, Yew education "Trinity" approach, to build China and the world justice studies city, China's judicial discipline construction platform, outstanding judicial personnel training base, justice and the rule of Chinese civilization building core think tank.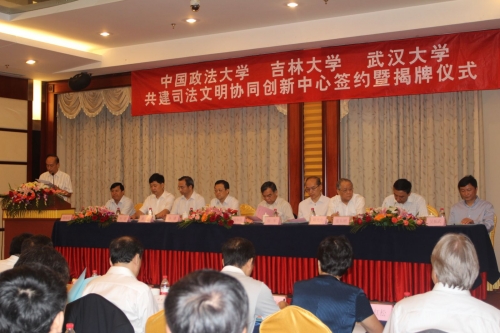 The purpose of judicial civilization collaborative innovation centers are: to promote judicial civilized nation-building, upgrading Chinese judicial civilization recognition and voice in the world of contemporary civilization system, so the Chinese civilization and justice among the world advanced level.
Integrated Mission judicial civilization collaborative innovation centers are: to promote the internationalization of Chinese civilization and Chinese judicial justice of civilization, to enhance the Chinese judicial civilization "soft power", thus promoting the rule of law in China with Chinese characteristics, the construction and development of the socialist political civilization.